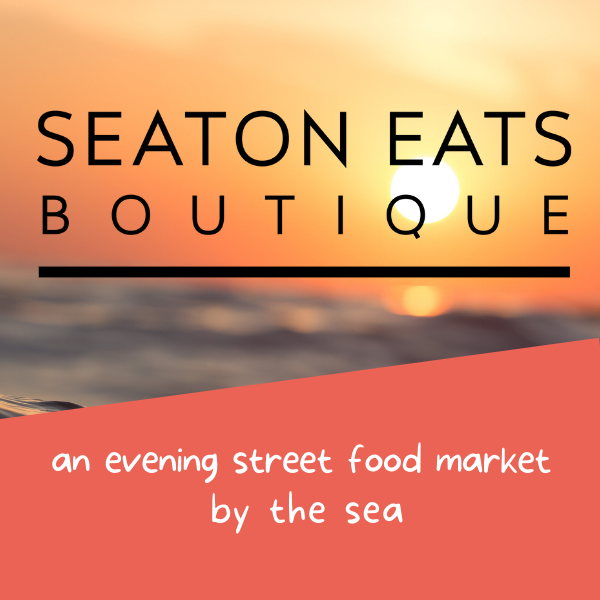 Seaton Eats Boutique
All aboard the pop up pub
At our July event of Seaton Eats Boutique we will officially launch our pop up pub, The Salty Arms. Join us on her maiden voyage, with a sound track of sea shanties and ballads from Lyme Bay Moonrakers. Performance from about 6pm.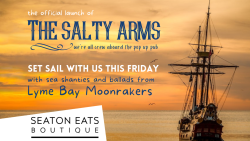 The Salty Arms embraces the social mission of the street food events by welcoming everyone to its decks. The pub is a place where people congregate and commune. It's a place where everyone is welcome. As the tagline says, we're all crew in this community. By working together we achieve more. Collective navigation is the way to build stronger and hence more resilient communities. This starts with people sitting around a table, sharing food or having a pint.
At Seaton Eats Boutique we bring you global flavours, you bring your friends and join us on the Jurassic coast in a ritual as old as time. 
Enjoy world cuisine made for you by local people, often using local ingredients. Our market directly supports up to 10 small businesses and a number more that supply us. By coming along to an event and making a purchase you are supporting all of these livelihoods. What's more, Seaton Eats Boutique is free to enter because we feel that everyone should be invited to the finest table in town under the big Devon sky. 
Visit our FAQs page for more information and what to expect at our events.
Each market event's menu is published on our social media pages, or you can sign up for our (brief) emails on our website for the forthcoming menu direct to your inbox.