Covid-19 precautions
June update: current government regulations mean that our events are classified as TAKEAWAYS. This means that we ask our customers to move away from the stalls to consume their purchases, and the bar must sell drinks in closed containers.
click below to find out more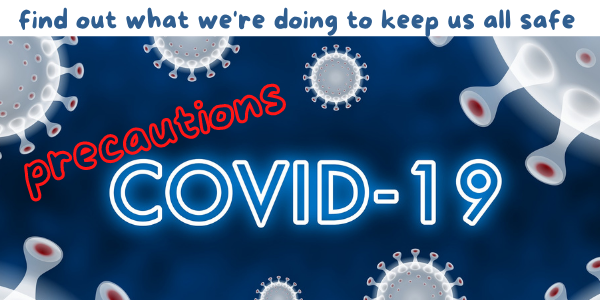 Frequently Asked Questions
How do I find out whats on the menu?
Follow each page on facebook @SeatonEatsBotuique and @SidmouthEatsBoutique where we'll post the menu a few days before. You can also find these details on the next event on our website calendar. We like to rotate our vendors for variety, so never expect the same market twice (but we do have lots of traders who come back regularly 'cos they just love to see you time and again).
Should I bring a chair or something to sit on? 
That would be a great idea. We have a few tables and chairs usually but not right now in line with government regulations, and we have to stop you sitting on the public benches near our stalls. So your own chairs or rug would make the best #SeatOutDevon.
Are dietary requirements and allergies catered for?
Yes we endeavour to ensure there is choice for the most common dietary requirements. All food is freshly prepared and each trader knows what goes into each dish. If in any doubt, or have any concerns, please ask!
Can I bring my dog?
In Seaton, unfortunately No – our new venue is a dog-free garden and we cannot override this. However, if you have someone to look after your pooch while you make your purchases, just the other side of the hedge and overlooking the sea dogs are welcome, and there are benches from where you can enjoy the view.
In Sidmouth, Yes, Kennaway House lawn is open for our furry friends if they are happy and well behaved.
Do you take card payments?
Yes, and at the bar we are happy to give cash back with a bar purchase.
Is there a cash machine nearby?
Seaton: There is a Lloyds bank on the corner of Eyrecourt Road and Marine Place, approx 5 mins walk. Head out of the south east gate and down to Castle Hill. Continue down the hill, to Marine Parade and follow the shops round to your left to Marine Parade. The bank and cash machine will be on your left.
Sidmouth: There is an HSBC on Fore Street. approx 3 mins walk. Head down Church street, passing the church on your left. Tuen left into Dove street and left again on From street.
Are there loos nearby?
Seaton: head out of the south east gate and follow the path down Castle Hill. You can take the steep steps down to the promenade or use the pavement all the way. Approx 2 minutes walk.
Sidmouth: just across the road from the buss stops, on the green Triangle.
Is there disabled access?
Yes! We're in public gardens and there are ramps to everywhere. There are disabled toilet facilities in the nearby public loos (please see above for locations).
Where can I park? 
Seaton:  Both The Esplanade (next to the beach) and The Orchard Road council car park are less than a 5minute walk away, and both stop charging after 6pm. There is also parking on The Underfleet. Disabled parking is available in many places, and you can drop off at the north gate on Beer Road. Please note this should be kept clear for emergency vehicles so do not leave your car unattended.
Sidmouth: There are lots of car parks around Sidmouth, with the nearest being the Bedford Lawn Car park the sea front. A little further west is Manor Road Long stay Car park, and to the east of Sidmouth are the Ham long stay car parks. Manor Road and The Ham stop charging after 6pm.
Is there public transport?
Seaton: Marine Place are where most buses terminate.
Sidmouth: buses arrive at The Triangle, right next door to us.
Can I bring my own alcohol?
In short, we'd rather you didn't, as purchases from the bar directly support the viability of the events. We endeavour to keep the prices fair and offer a varied menu of alcoholic and non-alcoholic drinks. We use re-suable plastics too, for a returnable deposit as we're conscious of the waste events like ours can generate. Please note that Cliff Field Gardens and Kennaway House have a temporary events license to sell alcohol, meaning that they are subject to all the laws in this respect. Anyone under the age of 18 consuming alcohol will be politely asked to leave, and please don't be offended if we ask to see some id.
Is there something for children?
There is always something on the menu that kids love to eat, and the bar serves squash and apple juice. In both of our venues there is space for children to run around. Cliff Field Gardens in Seaton is a dog free, enclosed space with a labyrinth and geologic time line. Please be aware that at Kennaway House in Sidmouth the road alongside the lawn is an access road for residents.
What about rubbish?
Please use the rubbish bins, and better still, take your rubbish and recyclables home, particularly if its not from something you have bought at our event. If you see an overflowing bin do let someone on the bar know as we have spare bin bags. All our vendors take their rubbish with them at the end of the evening. We use re-usable plastic cups on the bar as we are conscious of the waste we generate at our events. Our vendors are encouraged to use as little packaging as possible, and compostable if possible.
Seagulls
Word of our lovely market has spread to the sea gull population and they like food, especially if they can tug it out of a rubbish bin. They are not very welcome guests at our party, but this is their territory too so we gently discourage with our bird-of-prey kites. Please be aware that they can grab food out of your hands, and when this happens its quite a shock. Try to sit with your back against a wall or bush to stop them dive bombing, wrap your food up while walking, or eat really fast (no don't do that, you need to savour all the delicious flavours).
We Love Getting People Together