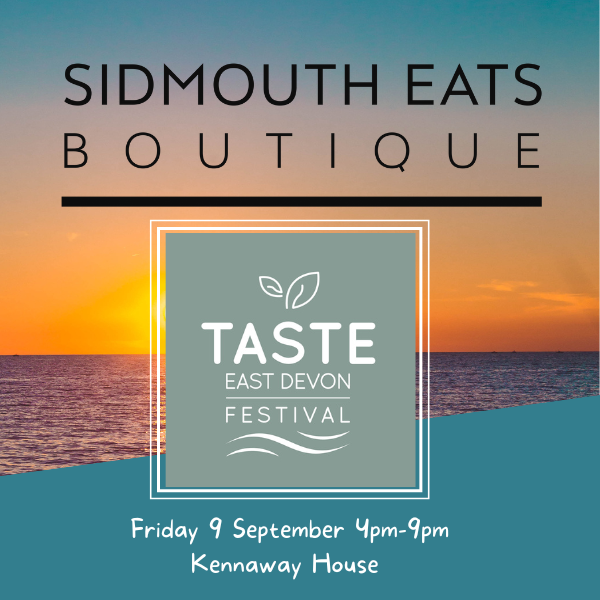 Sidmouth Eats Boutique
This Sidmouth Eats Boutique, the last of the year, will be showcasing the region's food and drink scene as part of the Taste East Devon festival. It's a unique 16 day festival that celebrates the food and drink offerings of the region. View the full programme of events at www.tasteeastdevon.co.uk
There will be celebrations aplenty: in honour of our participation in Taste East Devon, we've created a new cocktail called the Anne Rattenbury. The market will be championing the local food and drink produce that features on various menus, and there's even the chance to win your round at the pop up pub. Live music will come from local musicians Seagrass Trio and Peter Buxton.
AND
This is our 50th Eats Boutique pop up street food market!
The pop up street food markets bring fantastic street food, a social conscience and a community party to the table. They offer an opportunity to try global cuisine in an affordable way, in a beautiful location. The simple gesture of sharing food, a ritual as old as time, is the bedrock of a community. Through food we build relationships with the people around us and build bridges across cultures. 
"To have reached 50 events is a milestone we are so proud of. I started the events with £400 and dream. The people who come have literally embraced them, they own them and inspire me to keep going. To create something and have it received so warmly is the greatest privilege. What a fabulous way to draw 2022 to a close".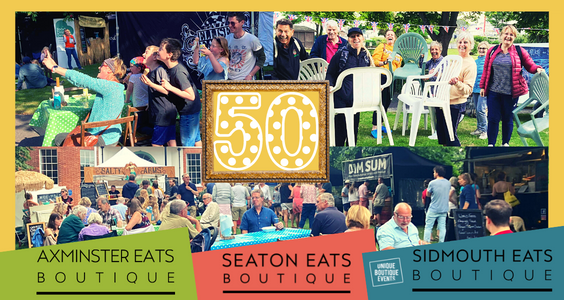 Each market event's menu is published on our social media pages, or you can sign up for our (brief) emails on our website for the forthcoming menu direct to your inbox.