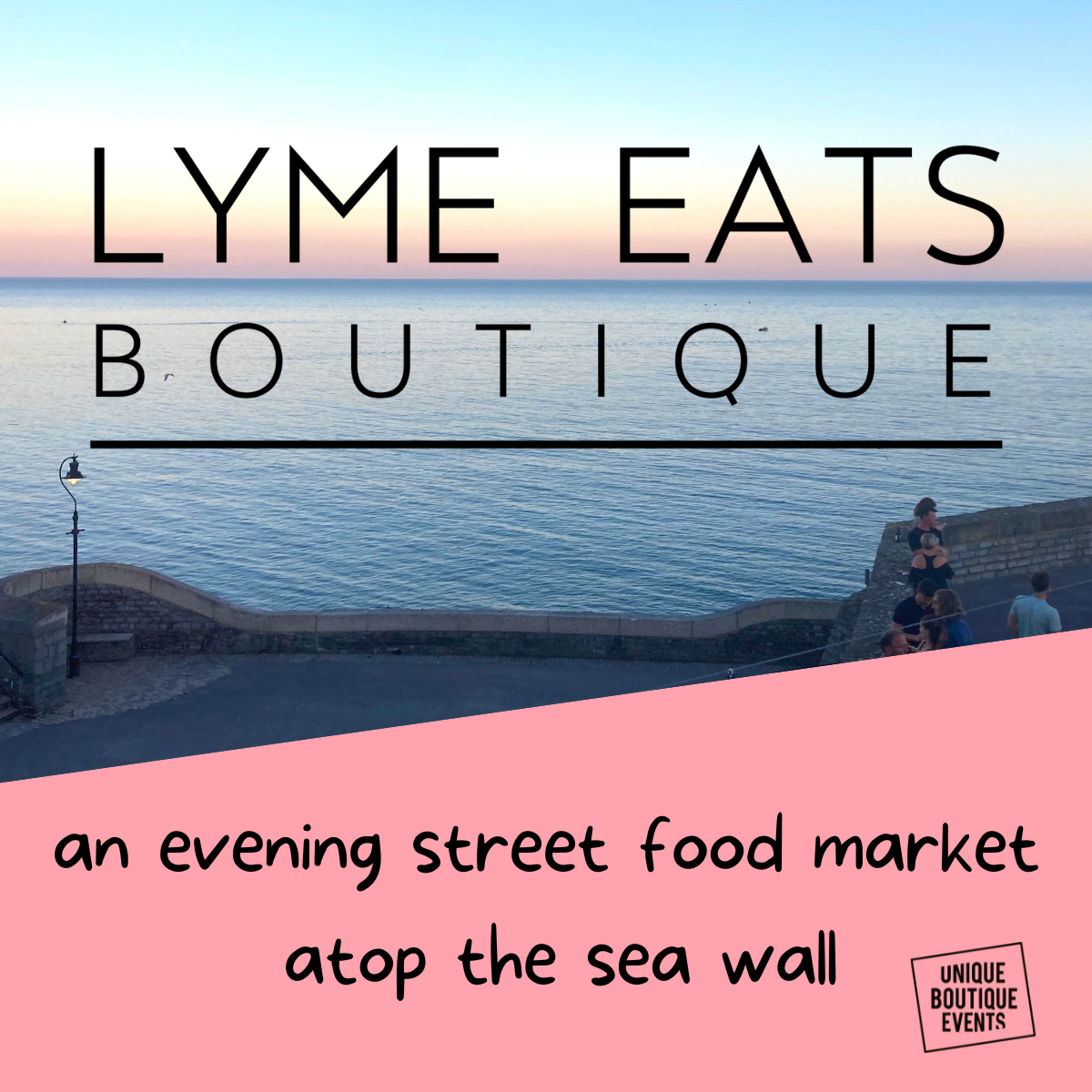 Lyme Eats Boutique
The muscular sea wall of Gun Cliff walk embraces our pop up street food markets for our first foray into Lyme Regis. We'll be popping up on the 3rd Friday of the month in this gorgeous location on the quieter side of town. Stroll along the promenade and join us at the community dining table for a culinary journey around the world. The Salty Arms will keep you from going thirsty and our local street food traders will provide the sustenance.
Lyme Eats Boutique takes place on the 3rd Friday of the month at Gunn Cliff Walk, near Cobb Gate car park DT7 3QD
What3words: curving.garlic.shed
A delightful, family friendly and inclusive event. Follow facebook and Instagram for menu updates, or what's app 07970 857696.