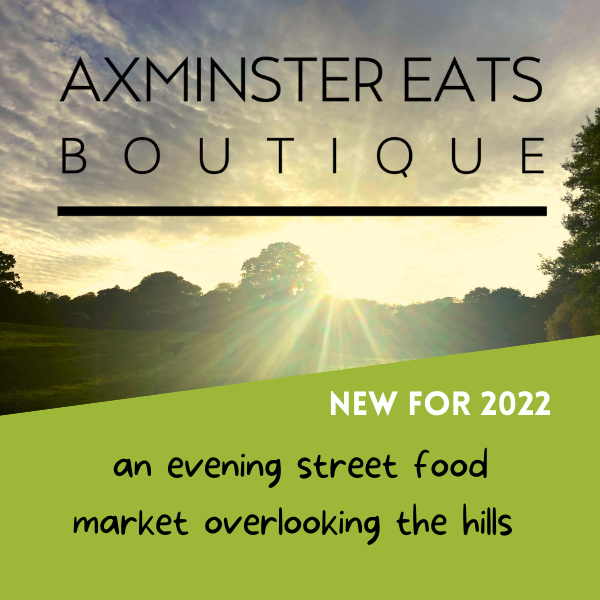 Axminster Eats Boutique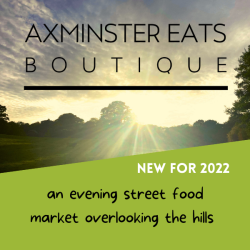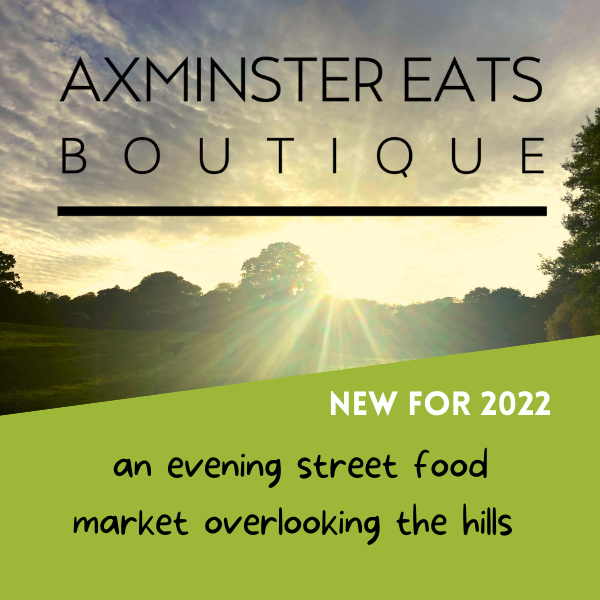 Axminster is the next hot spot for an Eats Boutique pop up street food market. This summer Axminster Eats Boutique arrives in town on Friday 22 July and Friday 26 August, bringing you global flavours and local produce. You just need to bring your friends. 
Street food is all about fresh ingredients cooked there and then. Be drawn in by the aromas of pizza baking in a wood fired oven, meats sizzling on the bbq and flash fried noodles. Feast your eyes on the colours of salads and the spectacle of cuisine cooked just for you. Street food isn't fast food but its affordable. Come and take a culinary journey around the world made for you by local people. 
Our market directly supports up to 10 small businesses and a number more that supply us. By coming along to an event and making a purchase you are supporting all of these livelihoods. What's more, it's free to enter because we feel that everyone should be invited to the finest table in town under the big Devon sky. Its all served up with a huge dose of smiles – we just love what we do, and we want to invite you to love it too. 
Bring your friends, grab and drink and enjoy the theatre of street food. 
Working in partnership with the Axminster Guildhall, Axminster Eats Boutique will pop up on the Third Friday of the month. If all goes well, event director Eleanor Carr hopes that Axminster Eats Boutique will become a regular fixture in the town's calendar. The Guildhall will also be hosting a free to enter music night alongside the pop up street food event. These 2 community asset organisations are joining forces to bring people together to enjoy global food, local drinks and free music.
Axminster Eats Boutique will pop up in front of the Guildhall on the third Friday of the summer months: find us there from 4pm until sunset on 22 July and 26 August.